Tungsten-Copper IC Package Case
Most of the optoelectronic package case consists of Kovar and Tungsten-Copper base. Tungsten-Copper has high thermal conductivity and low thermal expansion compared to other metals. It is also hard compared to KOVAR and stainless steel, which helps to strengthen the package. Due to the hard material property, Tungsten-Copper is not easy to machine. It can wear out the tools quickly and make processing time long. Many attempts have been made to manufacture the housing by the MIM process but without success. Again, it is due to its material property of low fluidity.
With Malico's expertise in metal forming processes for over 30 years, the Malico Inc. R&D team had overcome the challenges and successfully developed an innovative metal injection molding (MIM) process for Tungston-Copper material. Malico can form the entire optoelectronic package case in Tungston-Copper, replacing the KOVAR/Tungston-Copper approach. The package is stronger and has better heat dissipation which is critical as power dissipation becomes higher for higher frequency products. Malico Inc.'s MIM optoelectronic cases are near net shape and preserve the cutouts for feedthrough in the butterfly package (BTF). With our breakthrough, Malico can help you to achieve better pricing, lead time, and performance for varieties of optoelectronic packages.
If you are interested to find out more, please send us an email or provide your drawings to us for a quote.
IC Package heat spreader manufacturing technology big breakthrough
With the advancement of wafer manufacturing technology, die sizes have become significantly smaller to allow the heat source to become more concentrated. Traditional heat spreader materials, copper or aluminum, no longer meet the needs of package heat dissipation. The only way to increase the surface area within a confined IC package is to add fins (or pins).
Traditional heat spreaders, which are made by a stamping process, can only bend the material so that it can not add fins to increase the surface area (see pictures).
Another important criterion for an IC heat spreader is its Coefficient of Thermal Expansion (CTE). If the heat spreader CTE does not match IC packaging's, the two will become detached when IC operates in temperature, due to the different rates of expansion. An ideal IC heat spreader should not only have added surface area, but it should also be a good CTE match with ceramics.
After years of hard work, Malico Inc. company's R&D team has successfully developed a Tungsten Copper (W-Cu) heat dissipation material with high thermal conductivity and low coefficients for expansion, which could satisfy both single-chip packaging and multi-chip packaging requirements. In addition, Malico Inc.'s micro forge manufacturing process could form the fins during the Tungsten Copper forging process! This is most certainly a breakthrough within the field of the IC heat spreader packaging industry.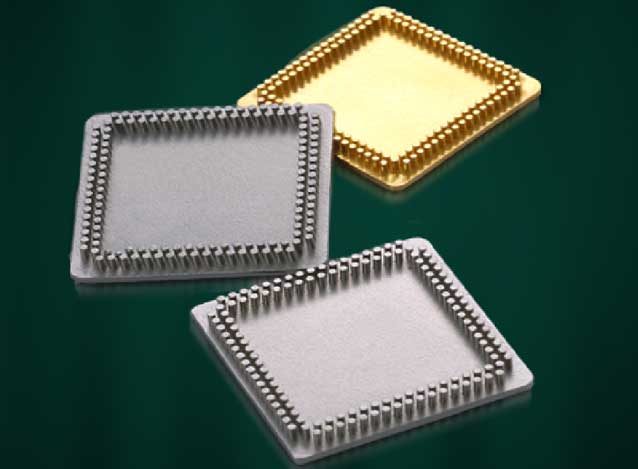 Innovative W-Cu (Tungsten Copper) Heat Spreader
Maximize surface area for IC package
Low coefficient of thermal expansion (CTE)
High thermal conductivity
Also available in Copper and Aluminum
Plating options: Gold, Nickel or anodization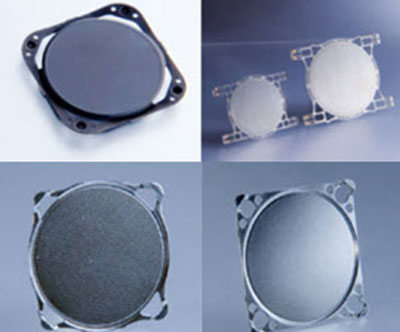 BGA heat spreader (stamping)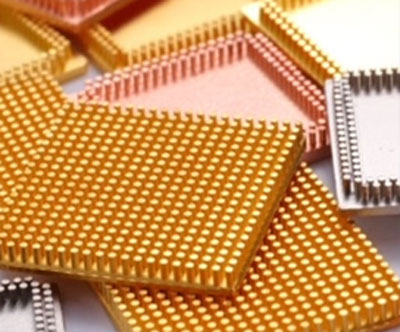 BGA heat spreader (MIM W-Cu parts)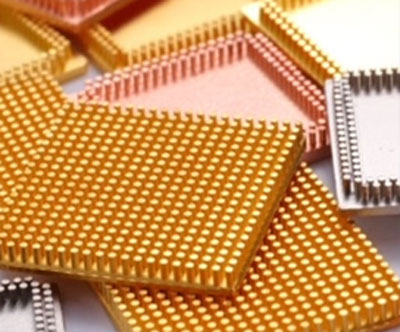 BGA heat spreader (W-Cu parts)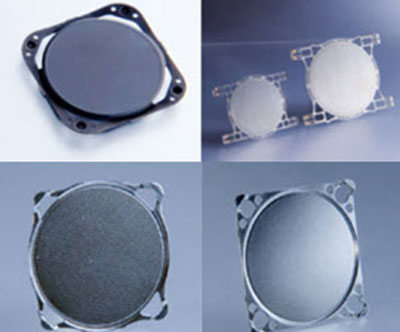 BGA heat spreader (stamping)
| | | | | |
| --- | --- | --- | --- | --- |
| BGA Heat Spreader | Footprint | Pin Number | Surface Area | Pitch |
| W-Cu | 15x15mm | 400 pins | 808mm² | 0.75mm |
| Stamping | 15x15mm | 0 | 225mm² | 0 |

BGA heat spreader (W-Cu parts)

We can provide support from engineering sample productions to small and high-volume productions. Our engineering team will work with you to provide design suggestions and DFM feedback. We are here to assist our customers with the time to market, the time to volume, and cost reduction.