Board level heat sink is a cooling solution for PCBs (Printed Circuit Boards), Malico's standard heat sink products offer complete footprint sizes. Different series of fin patterns and heights allow one to select the optimum solutions for different application conditions e.g. IPC, SATA, RAID, etc.
The number and size of the package size and IC chips usually use molding compound or flip chip as a finishing. When using high adhesive material as the attachment on either packages or dies, this allows them to be used in conjunction with conventional heat sinks and with higher adhesive materials result in lower thermal conductivity, and cause the heat sink attachment as a challenge and frequently facing issues:
Thermally conductive tape may not be reliable if not applied properly.
Heat sink attachment holes take up precious PWB space.
May require PWB layout change when changing heat sinks.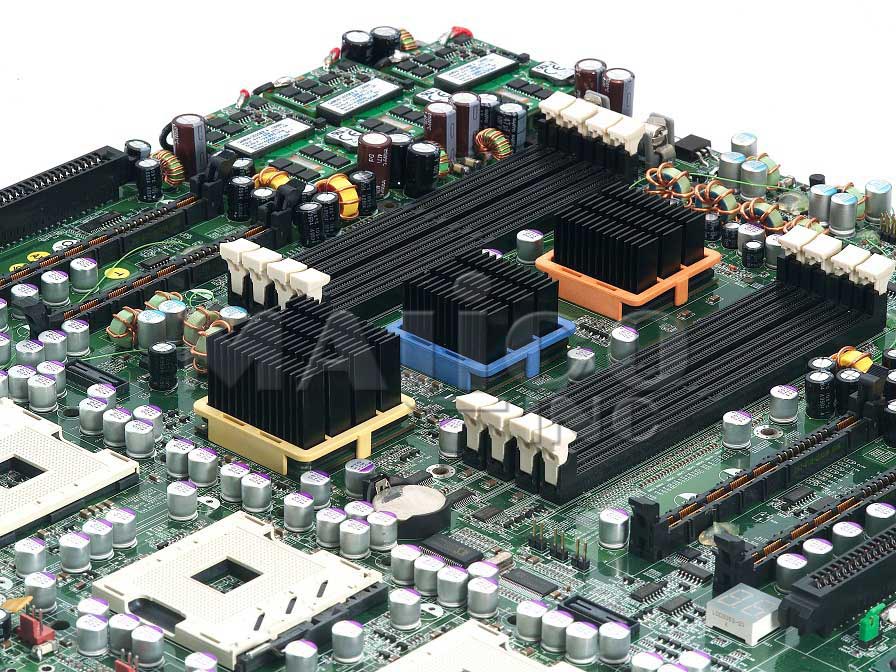 Our Uni-Holder® & Talon® Clip solution provides secure mechanical heat sink attachment without using any PWB space. It's reliable, reusable and easy to assemble.
Malico's Clip solution advantages:
No mounting holes on PWB required.
Easy installation and removal. No tools required.
Stable and reliable pressure provides optimum heat sink performance.
May use phase change TIM to reduce interference resistance.
Standard footprint available: 19x19mm to 40x40mm.
Can be used for fan-sink attachment.
Heat sinks can be rotated to change fin direction.
Shock, Vibration and Drop test certified.
The combination of Uni-Holder® & Talon® Clip with unique forge heat sinks provides excellent thermal solutions that can meet both performance and reliability requirements.