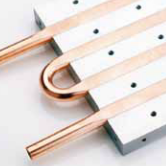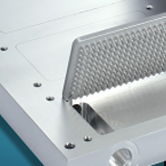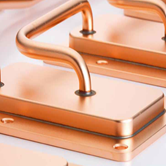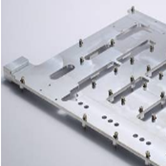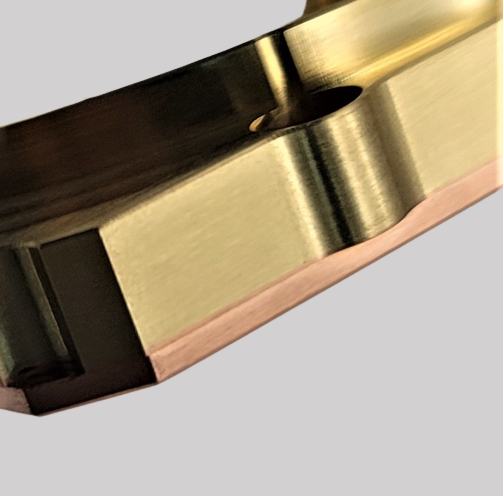 Malico possesses special fin forming technology and has devoted in welding/brazing technology development for over 10 years. We have a great competitive advantage due to our expertise in various cold plate materials, such as copper tube cold plates, aluminum cold plates, copper cold plates, and stainless cold plates. With a strong engineering team, we provide product design, simulation, and even quick prototyping to support urgent customer project sample requests. Because of the high risk of leakage, we developed rigorous quality control to ensure leakproof cold plate.
Cold plate applications
The need to use liquid cooling solutions has increased tremendously in recent years due to the demand for high power density applications in lasers, medical equipment, hybrid car, and data center.
Why use liquid cold plates?
A liquid cold plate is one of the most common liquid cooling solutions. It offers many advantages over forced air-cooled heat sinks such as performance, noise level, and reliability. Air cool solution has a performance limit of ~0.1 C/W while the liquid cooling solution can reach a performance limit of one magnitude lower, ~0.01 C/W (typically around 0.03C/W – 0.06 C/W)!
Advantages of Malico cold plates
Malico works with customers to design and manufacture cold plates that meet their specific applications and budget. Our proprietary brazing process allows us to offer lightweight aluminum cold plates cost-effectively. When higher performance is required, we would suggest aluminum-copper or copper-copper cold plates.
Performance
Our high-end pin-fin embedded water blocks cold plates outperform our competitors. The water block fin structure is formed one-piece, so there is no contact resistance between base and fins. The heat from the heat source is transferred to fins and carried away by liquid effectively. It can be customized easily in size and height for different applications. Our unique dual-water channel design helps our customers not only to reduce cost but also save precious space in the system.
Reliability
Malico understands quality is key for liquid cooling. Each of our cold plates goes through many leak and pressure testing during manufacturing processes. Before mass production, we will test the cold plates with rigorous thermal shock and temperature cycles to assure the long-term reliability of our brazing quality.
Flexible Production
With every manufacturing process done in-house, Malico has the best control of quality and lead time. Our vertical integrated lines allow us to support both low and high-volume productions.
What Malico offers
1. Design and simulation
2. Quick prototyping – about 4-5 weeks
3. Mass production
4. Leak test
5. Pressure drop test